In the web industry, you mostly read about the benefits of leaving your job to freelance. But is it always the right choice? I had both successes and failures, as well as feast and famine as a freelancer. This is not career advice. This is my story, of how I left a job to pursue a dream and independence, and why I returned years later.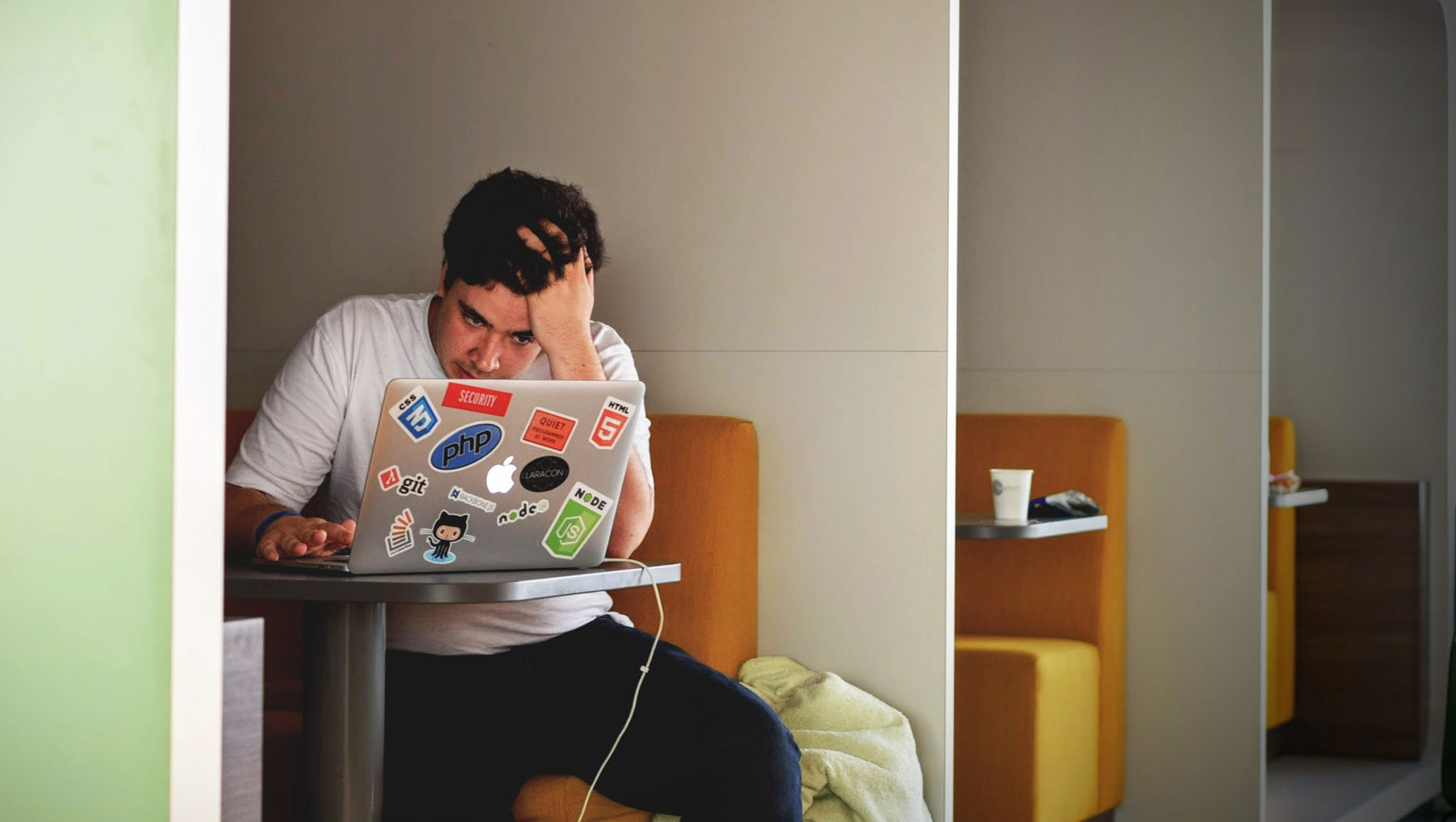 In late 2011, going freelance was the right choice for me. My boss and mentor had retired and I had gone as far as I could go with Ancestry from the Munich office. I did not want to leave Munich, so it was time to leave. I loved many of my colleagues. There were goodbye tears when the European team gathered at the 2011 company Christmas party in London.
Looking back, I would split my self-employment into 3 phases:
Freedom and Growth
While freelancing, I made an enormous shift and dived deeper into both frontend and backend development, eventually leaving design behind. I wouldn't be the experienced self-taught developer I am today if I didn't have that flexibility and time to learn while freelancing.
In the first year, I worked as a frontend contractor for InterNations. Their developers taught me git, which to this day I can only use on the command line (thank you Lars and Marc). Working 4 days a week let me spend time on startup ideas and organizing Refresh Munich events. After the UX Munich Conference, I felt as motivated as ever to go all or nothing into pursuing my goal of starting a company.
The Founder's Dream
I blew my entire savings twice trying to launch a company.
I chose Munich for its lifestyle but career-wise I was in the wrong city. Germany has always been playing catch-up with the UK and US. Berlin would be a better choice for me. Although I visit Berlin many times a year and like the city, it has never felt like home to me.
There are some good companies in Munich, more so today than in 2012. But I (arrogantly) thought I could do better. I took weeks and months off from freelancing to learn new technologies and work on a startup idea that never launched. Despite being active in the Munich web scene, I never found the right co-founder either. In 4 years, I blew my entire savings twice trying to launch a company.
I did some things right. I did some things wrong. I have some feelings of regret. But they never last long because I know I tried - itched scratched. Time to move on.
From Freelancing to Consulting
In my first few years of self-employment I worked as a one woman agency, offering services from design to full stack development. I worked more on websites than apps. As a solo freelancer I wasn't finding the more challenging projects I wanted.
At some point I stumbled on Amy Hoy's writings on bootstrapping products, doubleyourfreelancingrate.com and the success story of Nathan Barry and ConvertKit. Following those lines of thought, I switched to consulting by day and working on products in my spare time.
As a consultant I offered specialized services, for example frontend architecture solutions (esp. refactoring) with some drive-by design if budget and timelines allowed. In this way I got more interesting projects - and higher rates. This felt great and like the first step forward in my career in a long time.
I did some things right. I did some things wrong. I have some feelings of regret. But they never last long… Time to move on.
Then I took consulting further and tried to focus on E-Mail consulting and leverage my existing reputation. This paid off in many ways. More than ever, most clients and leads were coming to me directly because of my reputation and marketing efforts. I later learned, however, that referrals are much easier to convert into paying clients. I could have tried more, but this was not the root cause of my growing frustrations.
"Where does freedom end and loneliness begin?"
About a year ago, some negative thoughts started to creep up on me:
I've stopped learning.
Specialization resulted in better and higher paying work, but at the cost of personal growth?
What is my legacy? What have I built?
I pitched efficiency and fast results to clients. This saved them money and gave me more freedom. But I started to miss the feelings of success and relief after the launch of a project after months (or years) of work. I built and launched some small products. But still something was missing.
I was lonely.
Remember those tears after the company Christmas party? It took me many months to figure out why I wasn't happy inside despite my perceived success on the outside. Recently I came across a Fast Company article that captured my feelings perfectly:
"Lone-wolf contract work does benefit from a broad skill-set," [data-visualization designer Nicolette Hayes] conceded, "but it isn't necessarily the preferred work style of the comprehensivist." She pointed out that she thrives in "alone-together situations," which are certainly hard to produce outside of firm walls, no matter how cozy the coworking space.

— Why High-Skilled Freelancers Are Leaving Corporate Life Behind
As a one woman agency, I was the lone-wolf. I also worked from a shared office space. But my office-mates were not my colleagues. We were not a team. We were all self-employed, suffering our trials and tribulations alone.
Our industry idolizes the designers, developers, and writers who quit their jobs and travel the world while working from exotic beaches on laptops. We celebrate those who city hop and work from co-working spaces. I've traveled and met many people at conferences. Our community is supportive and I love it. But in the long term, it wasn't enough.
Serendipity and Corporate Life
I used to plan everything, which is why I am my own worst enemy. I had been looking for jobs on and off for months. I wasn't excited enough by any companies in Munich to leave the freedom of freelancing. Remote job applications at U.S. based companies I admire didn't pan out. When I realized I needed a team, I preemptively canceled my shared office space, forcing me to actively find the next step.
I had to buy a whole new wardrobe. Hello networking, office politics, and meetings galore.
One of my office mates did consulting for a large corporation headquartered in Munich - on paper, the opposite of the startup culture I was looking for. I went out of curiosity and to do a friend a favor. There is a lack of skilled and experienced workers in our industry. But damn, they wooed me aggressively unlike any startup had. So I said yes. Why not? It was a risk and departure. If I didn't like it, I would just quit.
And 6 weeks later, I'm happy, really happy, which has been a pleasant surprise. The transition and first weeks were tough. I was contracting up until my first day on the job, so I didn't have any break before diving into corporate life: I had to buy a whole new wardrobe. Hello networking, office politics, and meetings galore. But you know what? Once a startup reaches a certain size, you'll find these same traits - except maybe the wardrobe.
Team found
In my first week on the project, some executives and a team of journalists toured the office to get impressions of the startup "vibe" within the monolith corporation. The photographer snapped candid photos of me and two developers laughing behind a 5K iMac - the picturesque shot. But they didn't know we were laughing in defeat and desperation. Our services weren't talking to each other properly. And we had just exhausted all our ideas on what to adjust in nginx, docker, sockets, etc.
But we were laughing because we were tackling the challenge together - as a team.