Profile
Name

Julie Ng

Born in

Boston, USA

Lives in

Munich, Germany

Speaks

English, German, Chinese

Degree

B.A. in International Relations, Economics, German, Tufts University, 2007

Skills

Git, JavaScript, NodeJS, Rails, Ruby, CI/CD, Docker, Jenkins, HTML, CSS, UX, Design

Hobbies

Running, Climbing, Snowboarding, Traveling, Cooking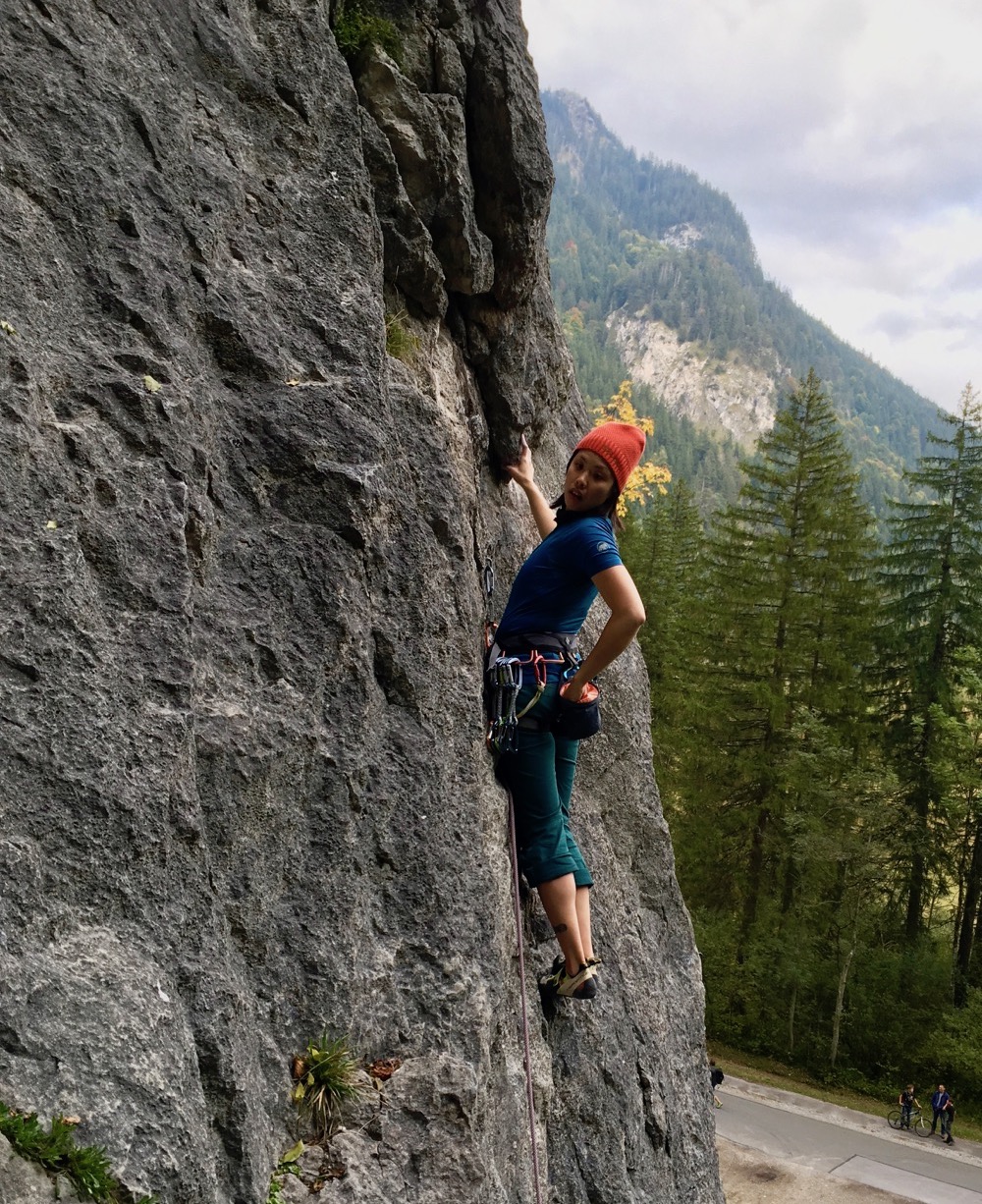 I love challenges and am curious by nature. So I've tried many different things and roles, not just in technology:
Book-shelver at the Harvard Medical School Library
Member of the Boston Mayor's Youth Council
White House Press Corps Assistant
Restaurant Waitress, Assistant Manager
English Teacher, Translator
Designer, Developer, Consultant
(Failed) Entrepreneuer
Only recently I've really started to appreciate how the variety in my past experience makes me better at my job today, helping me find connections quicker.
Stay hungry. Stay Foolish.

— Steve Jobs
Hungry
It's not boredom. I'm always hungry, for the next challenge and problem. That's why I love climbing, which is problem solving with your own body and all its limitations. To progress you need to push yourself and take risks. You reach a problem and figure out the move, commit and jump.
I've fallen many times. But when you catch that hold or finally grasp that new concept, it's glorious.